Other News
---
Team Activities
According to the 1997 Fall Semester Libraries' User Survey, the five most common user activities (in order of importance) were:
Looking for books or periodicals on the shelves
Using a copy machine or change machine
Studying
Using Minerva Plus
Asking a reference question or asking for assistance
For more user survey results, see: http://www.louisville.edu/library/docs/fall1997survey.html

Content Access:
Recognition Subteam
Library patrons at times notice the extra efforts a staff member performs in the day-to-day running of the University Libraries' system. These extra efforts sometimes are noted with a thank you call or a letter from the patron to the individual. Too often, however, personnel who work directly with the public, as well as personnel who work behind the scenes, may go unheralded for their extra efforts in providing service to patrons and co-workers. The Content Access Team is working to recognize these exemplary staff. A subteam charged with developing recognition and rewards mechanisms has been formed. The subteam, whose members are Don Dean, Alice Abbott-Moore, Pat Waters, Rebecca Maddox, Margaret Merrick, and Deborah Hawley, met on April 16 to find ways to recognize the outstanding work performed by student assistants, staff, and faculty of the University Libraries. The subteam is interested in any suggestions library personnel have for this process. Please contact any member of this subteam with your ideas on ways to recognize outstanding work by your colleagues.
---
Library Book Sale
Ekstrom Library's first book sale in several years took place on Tuesday, April 28, and netted about $1350.00. Between 2000 - 2500 items were bought during the sale, which was organized by Dave Meyer. Browsing was steady throughout the day, with the majority of actual business in the morning hours. (The sale went from 9:00 a.m. to 3:00 p.m., though sales were conducted until past 3:30.)
In addition to Dave Meyer, special thanks go to Alice Abbott-Moore, Jodi Duce, Bob Roehm and Sally Wren for working the entire sale period. Thanks also to Andy Anderson, Allen Ashman, John Burton, Don Dean, Rae Helton, Rachel Hodge, David Horvath, Diane Nichols, Amy Purcell, Margo Smith, Mike Trauth, and Carol Webb for help in various ways during preparation, sales, and cleanup.
The library also thanks those who donated books and took the time to come and support the sale.
---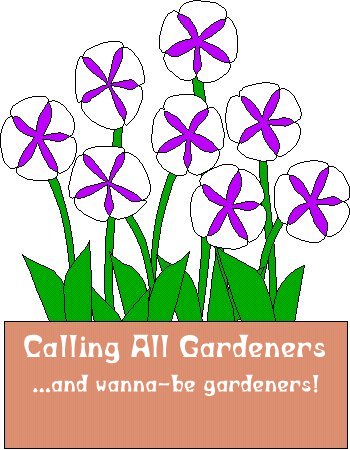 Is your garden being overtaken by black-eyed susans, larkspur, mint, daisies or other flowers, but you don't have the heart to thin and throw any of them away? Or do you want to start a garden this year? Come to a plant exchange hosted by Debbie Hawley on Saturday, May 9 starting at 4pm at 2510 Kings Highway. Bring your extra spring cuttings, seedlings, potted plants, or bulbs plus a lot of plastic grocery bags. If you don't have any plants to swap, come anyway and bring a drink or snack and stick around for happy hour. Rain date: Saturday, May 16, 4pm. It'll be fun to discover who among us is into gardening. Kings Highway is directly off Taylorsville Road just beyond Bardstown Road and before Bowman Field. Hope to see many of you there!