---
by Wendy Bronson, Special Services
I can't recall a better year for Readers' Picks submissions. They are especially welcome this year, because I can't seem to recall much of anything lately, including the books I've read this spring. This is (I hope!) the result of so many good things happening in my life lately that I feel a bit breathless, as if I am being transported by a benign but inexorable whirlwind. Every so often I find myself deposited in a little oasis of quiet, and then--whoosh, we're off again. (Details of this interesting experience are provided in the Media and Current Periodicals news.) So here are my modest contributions, followed by many excellent suggestions for your summer reading.
I have been reading Flannery O'Connor's stories (PS 35565 .C57 A17) this spring with a renewed enjoyment, so I will recommend them again. If I had to choose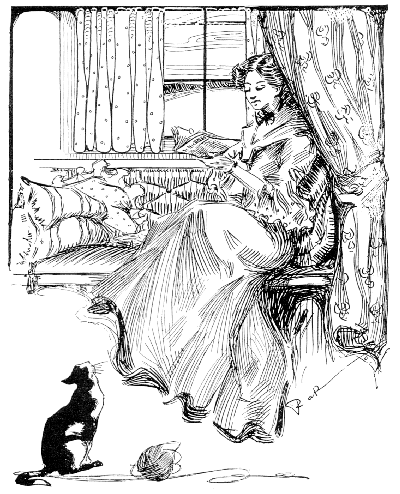 my favorite short story of all time, I think it would be "Revelation." Amazing things can happen in a pig parlor, and who but Flannery O'Connor could create a character like Ruby Turpin? (O'Connor describes her in a letter as "a country female Jacob. You got to be very big woman to shout at the Lord across a hogpen.") Check it out. Her essays in Mystery and Manners are also excellent.
Traveling Mercies: Some Thoughts on Faith, by Anne Lamotte (Browsing PS 3562 .A4645 Z47), is another collection of essays dealing with spirituality in a writer's life. (Bird by Bird--Browsing PN 147 .L315--is an earlier Lamotte book about writing, and we also have several of her novels.) Lamotte is quirky, funny, and irreverent. This book is not for everyone, and you may get a sense of whether or not you would enjoy it from the following experience of mine. Traveling Mercies had just been released when my father and step-mother were visiting here in the midst of a long trip, so I bought the taped version for them without having had a chance to read the book. When I did finally get it, I opened it to a page on which I read, "I thought such awful thoughts that I cannot even say them out loud because they would make Jesus want to drink gin straight out of the cat dish." I sensed immediately that here was a book I would enjoy but that was definitely not for parental consumption. (I was right.) I hope that some of you may enjoy it as much as I have.
Some books that I hope to read when things quiet down a bit are Jan Karon's Mitford novels. We have A Light in the Window (Browsing PS 3561 .A678 L54) and also A New Song (Browsing PS 3561 .A678 N49), and there are five in all. My sister highly recommends this series of books about a southern village, the rector of its Episcopal parish, and the many unforgettable people who live there.
JOHN DANIELS
A House for Mr. Biswas (PR9272.9 .N32 H6 1984) is V.S. Naipaul's masterpiece. Naipaul, for better or for worse, informally inherited the title of "greatest living writer in the English language" upon the death of Graham Greene. Forego his body of work at your peril.
The Sunlight Dialogues by John Gardner (PS3557.A712 S85 1973) is one of those novels you buy over the years for your dearest friends. They don't read it; the months go by; you find new friends, hopefully of a higher class. John Napper's simple, striking illustrations of the Sunlight Man and Police Chief Clumly are unforgettable. Purchasing multiple copies of this book has taxed my accounts greatly. But now all of my library confreres can go read it for free!
Moby-Dick, or, The Whale by Herman Melville (PS 2384 .M62 1930). Boy meets whale; whale gets boy into pickle; boy gets harpoon into whale. A profoundly odd book.
A Universal History of Infamy by Jorge Luis Borges, translated by Norman Giovanni (PQ7797.B635 H53). Like infamy? This is its history. For kicks last summer, I hacked the original Spanish into English before comparing it to Giovanni's masterful 1972 edition; my verb tenses were --- shall we say, 'imperfect'?
Umberto Eco's Foucault's Pendulum (PQ 4865 .C6 P4613 1989) is the Omega of all conspiracy theory books, a virtuosic, cosmic-osmotic mind-masher featuring the Masons, the Rosicrucian Order, the Knights Templar, et cetera ad infinitum. Ever stay up all night reading a nail-biter? This one's a tail-biter, as in ouroborotic ("Ouroborotic" is a word I invented while writing the review. It means "pertaining to the ouroboros." The ouroboros, which I did not invent, is a snake that eats its own tail, suggesting infinity in the same way as the Mobius strip.): the worm of the world's end. "Brilliant ... experimental and funny, literary and philosophical ... a quest novel that is deeper and richer than (his international best-seller) The Name of the Rose." --The New York Times.
MARK DICKSON
In addition to various and sundry poetry collections, I have revisited a couple of old favorites for humorous summer diversion.
Richard Lederer's Anguished English, in which the infamous "World History According to Student Bloopers" is included (PN 6231 .E74 L4 1987).
Jan Harold Brunvand's The Vanishing Hitchhiker, for chapters filled with the whimsy and absurdity in modern life, not to mention the plot devices of most of the popular scare movies of the last several years (Browsing GR 105 .B72 1981).
ROBIN HARRIS
Confederates in the Attic: Dispatches from the Unfinished Civil War by Tony Horwitz E 468.9 .H78 1998
Tony Horwitz is a Pulitzer Prize-winning journalist who blends facts with history, irony and humor. In this 400-page book he reports on incidents from around the South that prove how much the Civil War continues to affect our society at the end of the twentieth century. One of the bleakest of the 15 chapters, "Kentucky: Dying for Dixie," tells in great detail the story of the Michael Westerman killing. Westerman was eighteen years old when he drove his rebel flag-draped truck through Guthrie, Kentucky, got involved in a drag race with a carload of African American teenagers, and was shot by a young African American man named Freddie Morrow. Horowitz shows the polarizing effect of this event and the way racist groups (most notably the Ku Klux Klan) capitalized on the tragedy. If you think you understand the South, read this book. And if you want a stark but fascinating picture of why race remains the underlying cause of so many of our problems, read this book. It is well-researched and brilliantly written.
ANNA MARIE JOHNSON
I Know This Much Is True by Wally Lamb (Ekstrom Browsing PS 3562 .A433 I3 1998)
Absolutely loved it. Densely woven story about twin brothers, one with schizophrenia, one without. It is a story of discovering who you are, about how the past weaves into the present and the future, and how to play the hand life deals you. Ending was perhaps a bit too neat, but a really satisfying read.
The Hours by Michael Cunningham Ekstrom Browsing, PS 3553 .U484 H68 1998 Won the Pulitzer Prize with good reason. The language is delightful. I found myself reading sentences over, savoring them as I would do with a piece of good chocolate or a really ripe peach. The story weaves one day in the life of Virginia Woolf into the stories of two other women. All of it takes place within one day, but by the end the connection between all three is startling. I've not yet read Virginia Woolf, but the whole book is a tribute to her writing, and it made me want to read something of hers.
Enchantment by Orson Scott Card (Ekstrom Browsing, PS 3553 .A655 E495 1999)
Light-hearted fairy tale--literally! Ivan is a Russian boy who comes upon an enchanted place in the woods while his family is waiting for emigration visas to America. Something moves in the leaves and startles him and he runs away, but years later as a grad student of Slavonic literature, he returns to the same enchanted place and finds a princess. This is modern world boy meets fairy tale princess but with several twists and lots of humor. I was delighted to discover this book, as Card is one of my favorite sci-fi authors.
Birds of America by Lorrie Moore (Ekstrom Browsing, PS 3563 .O6225 B57 1998)
I had read a review of this book of short stories several months ago in Newsweek and the review was glowing. After reading Moore's stories myself, I can see why. They are funny when you least expect it--sometimes in a dark, bleak way, but often just because the characters and situations are at once so ordinary and yet so outrageous that I couldn't help but laugh aloud. This is not the kind of book I could consume in one or two sittings though--it begs to be enjoyed over a longer period of time. There is too much depth here to just fly through these engaging stories.
KATHIE BURGER JOHNSON
Wait Till Next Year: A Memoir by Doris Kearns Goodwin (Browsing GV 875 .B7 G66 1997)
I love Doris Kearns Goodwin because of her famous biographies and her entertaining interviews, but I did not intend to read this memoir until I found myself planning a trip to the Baseball Hall of Fame in Cooperstown, NY. (See this months' Owl News from UARC.) I decided it would be good to immerse myself in baseball writing and that this would be a good place to begin.
Goodwin, as I knew from watching the PBS series on baseball, was a big fan of the Brooklyn Dodgers. I also knew that many writers use baseball as a metaphor for life. Goodwin's love of baseball and the Dodgers serves as a backdrop for growing up in a New York City suburb in the 1950s. This was a time period when much of life revolved around the wins and losses of the three New York teams, the Yankees, the Giants, and the Dodgers, and the friendly, yet intense, rivalries among their fans. Goodwin intertwines the seasonal flow of baseball with the rituals of a Catholic childhood, the sequence of the school year, and the dynamics of family life to create a memoir capturing both the innocence and reality familiar to many of us who grew up in that era. Goodwin is a thorough researcher and an inspired storyteller, the skills necessary for a good historical writer. If you like baseball, if you like biography, if you grew up Catholic or in the 1950s (or both), if you like good writing, you will find much to enjoy in this book.
SUSI KNOER
It's not exactly light summer reading...It's been 25 years since Robert M. Pirsig's Zen and the Art of Motorcycle Maintenance (CT 275 .P648 A33 1974) was published, but I still read it every few years. It has very little to do with hogs, Eastern religions, or repairs. It's the story of a man's cycle trip with his son on one level; on another it is its subtitle: "an inquiry into values;" and in the whole the most devastating journey into madness I have ever read.
Another perennial re-read is Alvin Toffler's The Third Wave (HN 17.5 .T643). It's the book that taught me that not only is everything I know obsolete, everything I know about finding out is obsolete too. It confirms my second-favorite science-fiction-author quote: "Any sufficiently advanced science is indistinguishable from magic" (Arthur C. Clarke). (Number one is "If you want to make a million dollars, invent a religion"--L. Ron Hubbard. Number three is about Harlan Ellison and can't be published.)
If you like magic, though I'm not a fan of fantasy as a genre, The Compleat Enchanter: The Magical Misadventures of Harold Shea (L. Sprague de Camp and Fletcher Pratt--PS 3507 .E2344 C6 1975) applies logic (kind of) to magic and will give you more than one chuckle and a new catchphrase. If you like your logic without the magic, Edwin Abbott Abbott's Flatland : A Romance of Many Dimensions (QA 699 .A12 1994) is the adventures of a three-dimensional being in a two-dimensional universe (even though OCLC gives it the subject "fourth dimension"). If you aced geometry, you'll love this one.
If you don't like logic at all...go read Alice (PR 4611 .A4 G7). Out loud.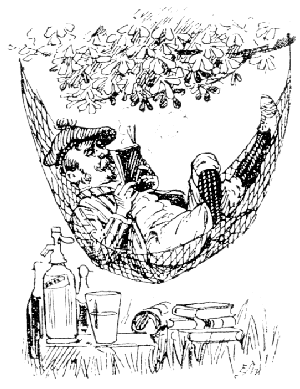 MARGARET MERRICK
Although I am not a huge fan of Charles Dickens, his novel Great Expectations (PR 4560 .A1) is one that I have found engrossing and meaningful. After watching the two-part adaptation of the novel on Masterpiece Theater, I was reminded of just how much I liked it. An introduction to a paperback edition I owned stated that Great Expectations asked the question, how do we know who we are? The travails of the characters caused by their self-deceptions is sobering, but the book itself has many genuinely comic moments. Certainly most people would not have the same types of experiences faced by the character Pip, but just as certainly his longings and his mistakes are universal. In this book Dickens has presented his readers with an engrossing tale set in Victorian England with themes of love and redemption.
DAVE MEYER
If you don't like to eat or laugh, you can ignore this suggestion entirely (but I'd listen closely to those phone solicitors from Greenhaven).
Calvin Trillin has written many wonderful books, my most recent favorite being Family Man (Browsing PS3570 .R5Z467 1998), his wry but loving take on fatherhood. But his American Fried: Adventures of a Happy Eater (TX633 .T74 1974) and Alice, Let's Eat: The Further Adventures of a Happy Eater (TX737 .T76 1994) remain my favorites. These two have been combined, with Third Helpings (TX357 .T7 1983), a companion work, in The Tummy Trilogy (TX737 .T76 1994). Trillin is no food snob. Country ham, the uglier the better, has a special place in his heart (and home--he hangs one from the ceiling of his apartment at times). He obtains this particular delicacy from his Kentucky source. Other loves: Kansas City barbeque, boudin sausage from Louisiana, pizza (especially that of long-time friend "Fats" Goldberg), and many more. Warning: because Trillin's passion for food is so contagious, do not sit down to read these adventures without a morsel close at hand, or on an empty stomach. Your mouth will be watering before you know it. Look on the laughter as exercise.
ERIC NEAGLE
I recently read Allan Stein, the latest from Matthew Stadler (Browsing PS 3569 .T149 A45 1999). The theme is the nature of truth. Is truth a universal or is it different for different people? If people believe something that you know to be untrue, does it make it untrue for them as well? Stadler uses these questions as the backdrop to a story which takes you on a trip to Europe in search of sketches of Allan Stein (Gertrude's nephew) by Picasso. The many layers of truth and falseness create a wonderful tension that you wish could go on forever. A wonderful read, especially if you enjoyed his other novels.
Whatever you read or do this summer, may you enjoy it wholeheartedly!