General News

---
Staff Appreciation Picnic
The Louisville Zoo was the site of the Staff Appreciation Picnic for Library employees and their families on Friday, August 13, 1999. Despite the date and this summer's sizzling heat, more than 200 folks assembled in the Gheens Room to socialize and dine on a fabulous spread of barbeque and many related goodies catered by Mark's Feed Store.
Special guests of the evening were Joyce Mokoana, a visiting librarian from Pretoria, South Africa, and Lawrence Nichols, UofL's new Associate Vice President for Human Resources. Other dear and familiar faces included Mike and Zoe Trauth, Carolyn Hilger, Dorothy Gray, Nina Deeley, and Parthenia Durrett.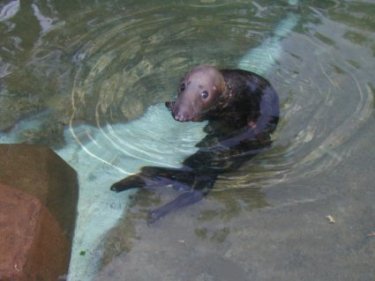 To launch the new Libraries Prize Patrol program, the first "Employee of the Year" award was presented by Hannelore Rader to Mark Paul. Along with the surprise Mark received an engraved desk-top acrylic plaque and a $200 check. Mark was selected from among several excellent nominations for the breadth of his contributions beyond the call of duty on behalf of library users and personnel. This year set the precedent that the LPP will announce the Employee of the Year at the employee recognition event each year in August.
After the presentation the crowd quickly dispersed to mingle with the animals. A highlight for everyone was the rare white tiger, who paid no attention whatsoever to all the exciting library people running around. Unfortunately, the tiger wasn't available to have his picture taken, but Bill Carner snapped this one of a not-so-shy seal.
Thank you from Mark Paul
Dear University Libraries:
I want to thank you for the recent recognition you awarded me. I am honored to have been selected, and will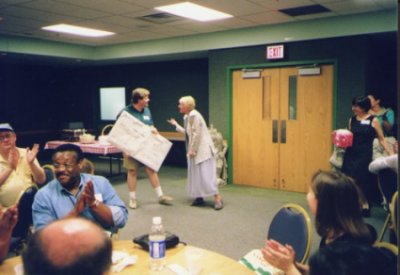 strive for the coming year to live up to the past year's achievements which garnered the acknowledgment in the first place. It is a pleasure to work with such a dedicated and service-oriented group of people, all of whom are deserving of such recognition.
I would like to applaud my nominator, all the nominators, all employees nominated, the administration, and especially the Prize Patrol team. Employee recognition is often overlooked in many organizations, especially academic organizations. Creating from scratch the foundations of what I hope will be a long lasting program is no small task. Kudos.
Again, thank you. I look forward to next year and being able to applaud the Employee of the Year for 2000.
--Mark Paul
University Libraries' Booksale
November 12-14
Bigelow Hall in Miller IT Center (the old Student Center)
DATES:
Friday, November 12, 1999: Preview Night with Silent Auction/$10 admission. OPEN 6:00 p.m. to 9:00 p.m.
Saturday, November 13, 1999: Booksale Day/ Free admission. OPEN 10:00 a.m. to 5:00 p.m.
Sunday, November 14, 1999: Bargain Day/ Free admission. OPEN Noon to 4:00 p.m.
PRICING: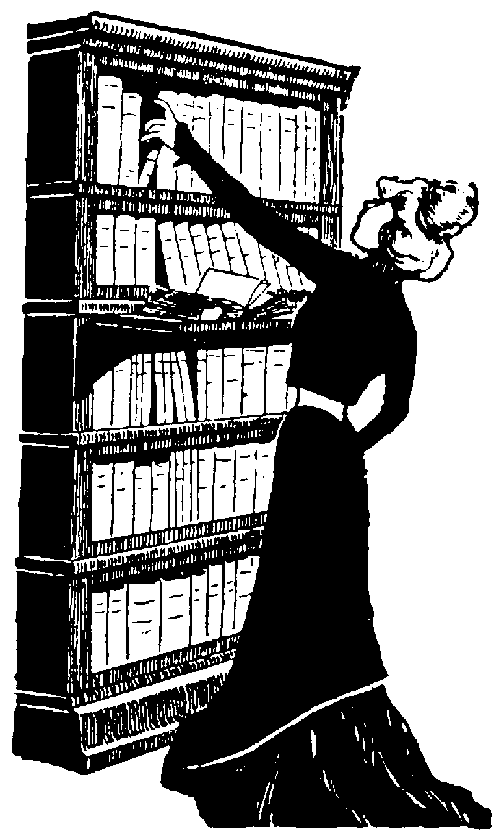 Paperbacks $ .75 Hardbacks $2.00
Bargain Day (Sunday) — $10 per grocery bag
Also:
Special Collectibles tables Friday and Saturday
We need your Donations!
Drop-off donations in the bins located in front of the Human Resources building (Personnel) at 1980 Arthur Street (the corner of Arthur and Cardinal). The bins, marked "Book Sale Drop-off", will be out from 8:00 a.m. until 4:30 p.m. Monday through Friday during September and October.
On Saturdays in October, you can drop books off at the University Club from 10:00 a.m. to 5:00 p.m. For free pick-up of your donations, call: (502) 459-2449. We also need Volunteers! Stockers, cashiers, sorters & more. For more information, call (502) 459-2449 or email mjohmann@msn.com.