General News

Votes for Women: Celebrating 80 Years

University Libraries are partnering with others on campus, the Kentucky Commission on Women, Jefferson County Office for Women, National Council of Negro Women, the League of Women Voters, and many others to celebrate the 80th anniversary of Woman Suffrage on August 26. A morning of panels, dramatic presentations, videos, and exhibits, will culminate with a luncheon and an address by Rosalyn Terborg-Penn, author of African American Women in the Struggle for the Vote, 1850-1920.

Please visit our web site at

http://suffrage.louisville.edu for more information and plan to bring your daughters, colleagues, and grandmothers to join us for the celebration on August 26, 2000.

No Meeting Zone -- What's That??

Did you know that we've established a special "NO MEETING ZONE"? Reserve these dates on your calendar for future programming during the NMZ: August 8, September 12, October 10, November 14, December 12.

Policy

No meetings will be scheduled by Libraries' faculty or staff on the second Tuesday of every month from 2:30-4:30 p.m. During this No Meeting Zone, in-house workshops or other special events coordinated by the Personnel Resource Team or the University Librarian may be scheduled.

The purpose of designating this time slot is to facilitate professional development for all Libraries employees and to create an opportunity for activities that we value and consider to be important for providing improved user services. Regular business functions will have to be maintained during the No Meeting Zone, and for the most part things will be "business as usual." The intent is to eliminate the conflict with library-scheduled meetings in order to allow individuals more opportunity to attend workshops, peer-sharing sessions, or other job related training.

Training sessions will be scheduled for 1.5 hours to allow travel time for Kornhauser personnel. Since some individuals will still have commitments within and outside the Libraries, participation in a professional development event is not being required. Just as for any other training, attendance at sessions will be at the discretion of the supervisor. After one year, the effectiveness of this approach will be evaluated to determine its success.

Procedures
The Personnel Resource Team will sponsor at least three professional development programs a year during this time.
Individuals or units interested in using the No Meeting Zone to present a peer-sharing session or other professional development activity for personnel outside their own unit/team must schedule the event with the Personnel Resource Team Leader to avoid conflicting training events.
Supervisors may use this time to conduct individualized or unit-specific training activities if there are no library-wide sessions scheduled.
During the No Meeting Zone, regular library functions will continue as usual.
Excused time may be granted to staff to attend professional development activities (see Excused Time Policy, p.14, Policies & Procedures Manual).
Compensatory Time will not be granted to staff who are unable to attend or who attend during times when they are not scheduled to be at work.

If you have ideas about effectively using the NMZ or would you like to volunteer to present a peer-sharing session, contact any member of the Personnel Resource Team (Alice Abbott-Moore, Carol Brinkman, Debbie Hawley, Bettie Horton, Melissa Laning, Rebecca Maddox).

General News

Cruising the Ohio for Staff Appreciation 2000

Early evening downpours and puddles didn't deter the fun from happening on Friday, July 28 as approximately 125 employees and guests boarded the Star of Louisville for a three-hour dinner cruise. This year's Staff Appreciation event featured a vast buffet dinner including prime rib, king crab legs, shrimp and other tasty entrees.

Following the precedent set last year by the Libraries Prize Patrol, the annual "Employee of the Year" award was presented after dinner by Debbie Hawley to Eric Neagle of the Content Access Team. Alice Abbott-Moore read excerpts from Eric's nomination letters, attesting to his worthiness for this recognition. Thanks to some behind the scenes arm twisting many days earlier by Eric's colleagues, we were so pleased he was there to receive an engraved desk-top acrylic plaque. An IOU for $200 substituted for the real thing due to a glitch with PeopleSoft. But since he wasn't expecting it, Eric will no doubt be patient for another few days until his real check arrives.

As charter members stepping down from three years of service on the LPP, Alice Abbott-Moore, Rebecca Maddox, and Pat Waters were thanked for their great contributions to the group since its inception. New members joining the LPP….Fannie Cox, Glenda Neely, Erea Marshall, and Elizabeth Smigielski….were welcomed. See photos of the event at http://muninn.ekstrom.louisville.edu/star/

Assessment Team

Members of the Assessment Team met this month with Jerry Beasley to begin planning usability studies for the Libraries' top-level web pages. Team members with work with Jerry and the web group on this project. It will involve meeting with selected faculty, students and library staff to determine how easy it is for them to locate the information they need when they use the Libraries' site. Although many of us in the Libraries do not use the top-level page as our starting point, usage data tells us that the vast majority of users do start there. The goal of this project is to make this entry point as user-friendly as possible. Some information about which libraries pages are used the most frequently is included below. Although this is just a snapshot picture of one month's activity, it accurately reflects the normal pattern of use.

During June, the following Libraries' web sites received 10,000+ hits from users located on and off campus: (listed in descending order)

University Libraries top level page (www.louisville.edu/library/)

Ekstrom Library (www.louisville.edu/ekstrom/)

Government publications (

www.louisville.edu/ekstrom/govpubs)

Proxy server page (

www.louisville.edu/library/proxy/proxy.pac)

Research Center page (

www.louisville.edu/library/research)

Distance Learning (

www.louisville.edu/library/dlls)

Kornhauser Library (

www.louisville.edu/kornhauser/)

Law Library (

www.louisville.edu/law)

University Archives (

www.louisville.edu/uarc/)

Art Library

International travel was the theme this summer in the Art Library. Avoiding Derby entirely, Kathy Moore traveled to London and southern England. In June Gail Gilbert traveled to the Dordogne and Montpellier in southern France. Unable to put off the inevitable any longer, both are now deeply mired in the project to reclassify the Art Library's Dewey books.

Ekstrom Library

Office of Libraries Technology

"What shall I do when I have a computer problem?" is a quick reference guide designed for the Libraries' staff members. It is one of the improvement actions in response to the Technology Needs Survey conducted in March. We welcome you to send us comments or suggestions for future enhancements. An electronic version is also available on the Intranet under Of Interest to All (http://uofl.louisville.edu/library/docs/TieriHndbkfinal.doc).

Office of the University Librarian

Retirement

Paul Russell

retired from his position as Programmer Analyst I in the Office of Libraries Technology effective July 31, 2000.

New Hires

Lisa Arnold

has been hired as Program Assistant III, Grade 212, in the Office of the University Librarian effective June 26, 2000. Lisa has been temping in this position for a few weeks. Prior to that she was a student assistant in the Metro Lab for almost one year and just graduated in May.

Melissa Crain has been hired as Program Coordinator, Grade 125, in Distance Learning Library Services effective July 24, 2000. Melissa will transfer from the School of Education Dean's Office where she currently works as Administrative Assistant I.

Ren Hinshaw has been hired as Technology Consultant I, Grade 125, at Kornhauser Library, effective July 24, 2000. He has recently moved here from Columbia, Missouri, where he held similar technology positions for seven years at the University of Missouri.

Reduction in Force

Marcia Claspill

, Library Technician, Grade 209 with the General Electric Library, was placed in Reduction-in-Force status on July 1, 2000 due to a restructuring by GE management.

Reference

Welcome Sarah Jent

The Reference Department is proud to announce that Sarah Jent has been hired as the new Life Science-Reference Librarian. She began here at Ekstrom Library on July 10, 2000.

Sarah is originally from Michigan. She moved to the Chicago area at age 14. She attended Lake Forest College in Lake Forest, Illinois, working part-time at the library there. She earned a Bachelor's degree in International Relations.

Sarah completed her MLS at the University of Illinois at Urbana-Champaign (UIUC). While earning her Masters, she worked part-time at the Illinois State Water Survey Library. Her first job upon completion of her Masters was at the Agriculture Library at UIUC.

After 3½ years at the Agriculture Library, she moved back to the Chicago area and landed a position as Head of Adult Services at Bellwood Public Library.

Sarah and her husband, a Louisville native, moved back to Kentucky in February 2000 after he acquired a job here. Sarah enjoys reading, scrap booking, cooking, and she loves racquetball. She is a member of ALA, Illinois Library Association, and has plans to join KLA. Please extend a warm welcome to her if you haven't already!

Cece's Travels

Cece Railey spent a week in Virginia Beach from July 15-23. She is looking forward to an upcoming trip to Europe. She will be there for two weeks from August 6-20. Plans are to visit several countries while there (Germany, Belgium, and France).

Special Collections

Pennies from Heaven

The Purcells took their annual vacation in Michigan in July. While Amy was taking a walk on a firebreak she happened to see what looked like a coin. When she picked it up it turned out to be an Indian head penny, dated 1900.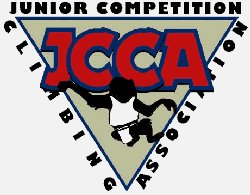 Rock Climbing Competition

Amy's son Sam recently participated in the JCCA National Rock-Climbing competition. It was held in Portland Oregon and Sam came in fourth in his age group.

Stacks Maintenance

The best and most wonderful thing that happened over the summer was the addition of Karen Hild to our staff as the new assistant supervisor. She has brought with her a wealth of experience and ideas that we have quickly put to use. Along with Karen, we added several new students. Some are here just for the summer and some we hope to keep into the fall and longer. One summer student was Martin Charbaut, an exchange student from France. We really enjoyed having him with us - once Martha learned how to pronounce the name of his hometown. On the other hand, we are really sorry to report that one of our star students has left us. Jason Lambdin has graduated. Gone. Found greener pastures. In all honesty, we are really excited for him and pretty darn proud. He has accepted a graduate assistantship at IU in their theater department. We, on the other hand, are still in denial.

The Shift

Other news from our area includes

the shift. It has begun. (Actually, pretty much taken over, if the truth be known.) We've already shifted as far as we could in several areas - several really bad areas. We have more to go. (We've also shifted the oversized collection - and discovered just why its called that.) If you would like to see what we've done, there are big wall maps in the sorting stations showing how much ground we have already covered.

We established an "official" Stacks Maintenance sub-team. It has just been an explosion of great ideas. One that we are really excited about seems on the surface to be a very simple idea. Kind of a "Well, of course" sort of thing. We have put a checklist

in each sorting station for library staff and faculty, along with patrons, to note problem spots that they find in the stacks. Anything from books in an uproar to dark ranges where the lights are out to - well - just anything! Too often we don't see some of these problems soon enough. The quicker we know they are there - the quicker we can fix them. You are all welcome to use it when you find a problem.

We are also fine-tuning our training. It will include a really neat game called ShelveIt! If anyone would like to take a look at it, it's

on the network. Give us a call (8720) or email (mdparr01@gwise.louisville.edu) and we will get the address to you. It includes help on Dewey (thank goodness we don't need that anymore), Library of Congress, Sudocs (government documents classification system), and the National Library of Medicine. It really is fun.

Kersey Library

Vacation/Conference

Jan Kulkarni and his wife took a vacation in Chicago to visit their son and family. Jan brought back lots of new pictures of their granddaughter. From Chicago Jan went to the annual conference of the ASEE (American Society of Engineering Education) which was held in St Louis. He is a member of the Engineering Library division of ASEE.

"The French Connection"

Kersey Library is enjoying the company and assistance of Martin Charbaut, one of the eight interns assigned to UofL coming from the Montpellier/Louisville Sister Cities Program. There are 19 interns from the program here in Louisville. The other 11 are assigned throughout the city such as JCC, Churchill Downs, the Mayor's office and other businesses. Martin has been a big help to our library in assisting with some ongoing projects that have progressed thanks to his willingness and cooperation. We, at Kersey Library, would like to say "Thank you" and how much we enjoyed Martin working for us. We will miss him.

August Birthdays

A very Happy Birthday to My Lam and Tanapun Karunanont, two of our student assistants who will be celebrating their birthdays this month. Kersey Library also extends a Happy Birthday to the rest of you celebrating on your very special day this month.

Kornhauser Library

Library News

In July Gary attended a workshop titled, "Information Technology in the Academic Medical Center" presented by faculty from the Association of Academic Medical Colleges and offered in Snowmass, Colorado. This three-day course consisted of four class sessions each day but also included time off for hiking on the aspen-covered mountains.

On June 16, Neal Nixon, Maura Ellison, Betsy Baumeister, Karen Feder and Karen Habeeb attended the Kentucky SOLINET Users Group Meeting and workshop on processing electronic resources in Frankfort.

Judy Wulff, Elizabeth Smigielski and other members of the HSC Health Informatics Group attended the Association of American Medical Colleges/Group on Information Resources/IAIMS Consortium meeting in Burlington, Vermont, June 16-21. The meeting's primary focus was on IAIMS initiatives, health informatics issues, and medical education. Due to high-profile activities of some members of the Health Informatics Group, UofL figured prominently in the meeting.

Gary Freiburger and Elizabeth Smigielski attended the Second Year Associates Colloquium meeting at the National Library of Medicine (NLM) on June 16. After surviving the pioneering term of the Second Year Fellowship, the four NLM Second Year Associates and their preceptors gathered to share experiences and provide feedback to NLM.

The Interlibrary Loan Department is enjoying the new, web-based version of DOCLINE, the NLM's nationwide system for processing ILLs. The new system streamlines the entire ILL process and will significantly reduce borrowing time, thus allowing Kathy Rogers and her crew to churn out even more impressive numbers than ever before.

Staff News

In June Natalie and Gary Freiburger spent two weeks on the road. They visited friends in Durham, North Carolina, Bethesda, Maryland and Baltimore. They also visited Berea, Kentucky and Asheville, North Carolina and spent three days at the beach in Ocean City, Maryland. Coincidentally they realized that they would be near every library in which Gary has ever worked so they stopped at each and took his picture in Concord, North Carolina, Salisbury, Maryland and at two libraries in Baltimore.

James Dean aficionados Denyse and Chris Anger spent a day in Mr. Dean's hometown of Fairmount, Indiana. They took in memorabilia, photos, and sculpture at the James Dean Memorial Gallery, visited the cows at the family home, and paid their respects at the Park Cemetery Dean family plot. While rural Fairmont is largely unchanged from Dean's boyhood days, the town manages to accommodate 30,000 visitors on the anniversary of his death every September.

Instead of soaking up history Joan Nailon soaked up the sales on a weeklong shopping trip to Alexandria, Virginia.

New staff members

KHSL warmly welcomes the following new staff members:

Mickey Hess may be a familiar face to some after having worked for the Education Research and Technology Center where his experience in training Minerva users will be put to good practice at KHSL. Mickey completed a MA in Secondary Education and is beginning a PhD in Rhetoric and Composition.

Ren Hinshaw is our new Technology Consultant. He has recently moved here from Columbia, Missouri, where he held similar technology positions for seven years at the University of Missouri.

Law Library

New Appointment

David Ensign appointed Michael Whiteman Associate Director of the Law Library, effective July 1, 2000. The Law Library is currently searching for a Legal Reference Librarian.

Art by Jerome

The posters you see advertising the upcoming Suffrage Symposium (August 26, 2000) are the work of the Law Library's own Jerome Neukirch. As always, Jerome has created an eye-catching piece of art, which is also packed with information. Thanks to Jerome from the Symposium Publicity Committee!

Louisville Mandolin Orchestra News

Work continues on the LMO's summer recording project. The group recorded several pieces at Falk Audio Recording Studio in mid-July and hopes to have a new CD available before the holiday shopping season. Ensembles from the LMO performed at the Crescent Hill Old Time Fair on July 4th and at the Fretted Instrument Guild of America Convention on July 21 in Ft. Mitchell, Kentucky. The next scheduled LMO performance is Saturday afternoon, September 23 at the Ursuline Art Fair.

President's Commission on the Status of Women

At the July meeting of the Commission on the Status of Women, Robin Harris was elected Vice Chair for the 2000-2001 academic year. Robin follows in the footsteps of Delinda Buie, the immediate past Vice Chair, who is leaving the COSW, at least "officially." Delinda has been a key player in many of the Commission's biggest successes, including UofL's addressing gender equity, adopting a sexual harassment policy and hiring a full-time sexual harassment officer, and initiating child care efforts on campus.

The Clothesline Project Comes to the Law Library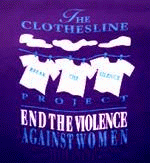 The Law Library is proud to host The Clothesline Project, a visual display that bears witness to violence against women in our society. In the display a clothesline is hung with shirts, each one decorated either by a victim of violence or by someone who cares about her.
The Clothesline Project began in 1990 in Hyannis, Massachusetts as a way to awaken that community to the problem of violence against women. The project is now in communities across the United States and in other countries. Much like the growth of the AIDS Quilt, The Clothesline Project has grown as awareness has grown.
The purpose of the display is:
to bear witness to the survivors as well as the victims of violence against women;
to help with the healing process for those who have lost a loved one or are survivors of the violence;
to educate, document, and raise awareness of the extent of the problem of violence against women;
to provide a nationwide network of support and information for other communities starting their own Clothesline Projects;
to alert perpetrators that women will no longer be silent.
The current display, featuring 24 shirts decorated by female survivors of abuse, is mounted on panels in the Reading Room of the Law Library and runs from August 8 through December 15, 2000. Next to the panels, visitors will see a display case containing photographs and small foam board representations of several other shirts from the Louisville Clothesline Project collection. Also included in the display are informational brochures, a signup sheet inviting visitors to "break the silence" by adding their names to the list, and a comment booklet.
Clothesline Project Director Andree Mondor plans to change the display each month throughout the fall semester. "Unfortunately we have over 400 shirts in our collection. We will be hanging different shirts each month. The shirts represent the experience, pain, anger, hope, and healing of the survivors. Each woman's voice is important. By changing the display we give the opportunity for many women to be heard throughout the four months."
As UofL steps up its efforts to combat violence against women in the community through the federally funded P.E.A.C.C. program (Peace, Education, and Advocacy on Campus and in the Community) the Brandeis School of Law community hopes that the presence of The Clothesline Project will draw even greater attention to one of society's most disturbing problems.
For more information about The Clothesline Project, contact Andree Mondor at 456-5654 or
amondorky@aol.com
For more information about the current display at the Law Library and for information about Law Library hours, contact Robin Harris at 852-6083 or
robin.harris@louisville.edu