Library, Department & Team News

---
General News
Staff Recognition Luncheon
Longtime employees of the University Libraries were honored along with other UofL employees at the annual Staff Recognition Awards Luncheon on September 19, 2000. Presided over by University President John Shumaker, the ceremony recognized staff members with ten years or more of service to the university. Among the Libraries' staff so honored were:
Ten Years
Sherri Pawson, University Archives
Mike Purcell, Libraries Technology Office

Fifteen Years
Pat Meyer, KULS
Joan Nailon, Kornhauser Library
Pat Waters, Kersey Library
Twenty Years
Maura Ellison, Kornhauser Library
Numeriano Rodenas, Libraries Administration
Bob Roehm, Collection Management
Thirty Years
Bill Morrison, University Archives
Field Trip to the Delphi Center
In observance of the "No Meeting Zone" on Tuesday, November 14, anyone who would like to visit the Delphi Center (2nd floor of Ekstrom) for "show & tell" and demos is welcome to do so that day from 3-4pm. Our own mini open house, thanks to the generosity of Delphi Center staff.
Art Library
Another Content Access student has been assigned to help with the Dewey reclass project. Rebekah Freedman will be working in the Art Library six hours a week. With about 3100 books reclassified, we are now a little more than half way through with the project. Allen Ashman has also played a part in our progress, coming over to the library regularly to work on the many problem books.
Ekstrom Library
Circulation and ILL
Congratulations go out to Jeff Drake and Chris Mabeltini for surviving their first six months in our department – which continues to span the hectic fall crunch. Time has flown by so quickly. As I'm sure everyone in our department can attest, it's been wonderful not having an empty position in the department, but it's been even better having the positions filled by such capable and enterprising people.
Metamorphoses
John W. Breitzman was recently picked, from stiff competition, to join the cast of an UofL theatre arts department production. He will be appearing in the Theatre Arts department production of "Polaroid Stories," at Belknap Playhouse Theatre November 29 - December 3. "Polaroid Stories" by Naomi Iizuka, is a contemporary retelling of Ovid's Metamorphoses, in which John will be performing the role of Dionysius. There has been just the least bit of teasing about how appropriate he may or may not be for the role. Tickets are available at the Theatre Arts Department Box Office in Studio Arts/HPES building on the corner of Floyd and Warnock. For further information call 852-6814.
Voter Registration
The drive to register voters at the Circulation and Reference desks is going well. Almost 80 registration cards have been mailed already. The voting cards handed out are also self-mailers so many more have probably been mailed in on their own. Please remember to send the word around – particularly to student assistants – that she or he can register to vote with very little fuss at one of the service desks. Also, if someone wants to register but is a resident of a different state, they can follow the link on the main library page to register on-line. Different states have different registration deadlines; contact your home county clerk's office to determine your state's restrictions as soon as possible.
Office of the University Librarian
KLA Conference 2000: Year of the Book
Check out the KLA 2000 Conference Program on the KLA web site: www.kylibasn.org/kla2000c.pdf
Quite a few employees will be presenting this year, including Alice Abbott-Moore, Bettie Horton Lewis, Carol Brinkman, Judith Niles, Rae Helton, Margo Smith, Melissa Laning, Mark Paul, and David Ensign.
Upcoming Events of Note
Metro United Way Awareness Kickoff
Wednesday, October 11, 9-11:30 a.m.
Ekstrom Library Lobby
2000 MUW Campaign Video
Bake Sale & Raffle, all proceeds to MUW
Student Assistant Appreciation Pizza Party
Halloween, October 31
Pizza & Karaoke
Special Collections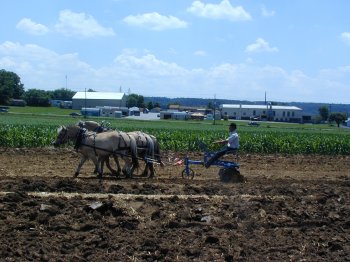 Driving with a Jerkline
Bill Carner has been made a contributor at Rural Heritage Magazine. Not that this means he'll be paid any more money than before, but his name is now a permanent feature on the masthead. He contributed four by-lined articles, the cover photo and 48 interior photos to the Autumn 2000 issue. To read a sample of Bill's writing, "Driving with a Jerkline," from the current issue, go to: http://ruralheritage.com/reading_room/sample2.htm
Kersey Library
Congratulations to Pat
Kersey is very proud to mention that our very own Pat Waters attended the recognition luncheon last week for her 15 years here at the University of Louisville. Please join us in congratulations to Pat for her hard work and accomplishments here at Kersey!
New Student Assistants
We have two new student assistants at Kersey Library. Their names are Selvi Sivagurunathan and Siva Kiran Chekka and they are both from India and both are working on their Masters in Electrical and Computer Engineering. We are very happy and proud to have them working for us.
October Birthdays
A very Happy Birthday this month to our own Pat Waters and "Andy" Tran. Kersey extends Birthday wishes to the rest of you celebrating on your very special day this month.
Law Library
Merger Debate
The Diversity Committee hosted a forum on city/county merger on September 25 at noon in the Cox Lounge. A stellar panel including State Rep. Mary Lou Marzian (pro), attorney Sheryl Snyder (pro), Commissioner Darryl Owens (anti) and the University Archives' own Tom Owen (anti) discussed the pros and cons of merging the governments of the city of Louisville and Jefferson County. A crowd of about 90 people listened and asked really thoughtful questions. Unlike many of the discussions going on around town, this one produced more light than heat.
Forum on The Clothesline Project
The Diversity Committee's next program is Monday, October 30 at 12:15 in the Cox Lounge. The program will focus on the problem of violence against women and will feature Andree Mondor, Director of The Clothesline Project (see Exhibits), State Rep. Joni Jenkins, Program Coordinator of the P.E.A.C.C. Program, and Professors Bob Stenger and Jim Jones of the law school faculty. Prof. Stenger will discuss his work directing the law school externship at the Center for Women and Families, and Prof. Jones will discuss his scholarly work on the subject of domestic violence. Dean Terry Singer of the Kent School of Social Work will moderate the program. Please join us for an informative session on one of society's most disturbing problems.
New Parents
Janissa Moore gave birth to a daughter, Alyssa Christina, on September 18, 2000 at 4:40 p.m. Alyssa weighed 7 lbs. 9 ozs. and measured 21 inches long. Mother, daughter and father, Christopher are all doing very well. Janissa will be on maternity leave until January. We wish the Moores all the best.
Up Up and Away
Melissa and Paul Shuter spent a weekend with Sally Wren, previous Ekstrom Library employee, in St. Louis crewing a hot air balloon at the Great Forest Park Balloon Race. Over eighty balloon ascended in to calm clear blue skies to chase the hare, the Energizer Bunny balloon. The race and festivities made for a spectacular weekend.
Music Library
Herz Memorial
The Music Library was pleased to be able to contribute to the September 16 Memorial Service for School of Music emeritus faculty member, Dr. Gerhard Herz. With the assistance of materials provided by the family, our own hard working Rachel Hodge ably created a very well-received display.
UARC
Weekend in Washington D.C.
On the Labor Day weekend, Tom and Phyllis Owen visited their two children who live in Washington, D.C. During their brief stay, they viewed the UL/UK football game from a sports bar near DuPont Circle, viewed a delightful exhibit of 100 Norman Rockwell paintings, and attended a World Cup soccer preliminary game. After the U.S. won, fans from the opposing team in the upper deck rained beer, face paint, and nacho cheese onto the U.S. supporters below, including Tom and Phyllis.
SAA in Denver
Bill Morison, Mary Margaret Bell, and Kathie Johnson recently attended the Society of American Archivists convention in Denver, Colorado.