Library, Department & Team News

---
A note from the Owl Board: All of the Headlines and many of the news items are for your April Fools' amusement only. See if you can tell the difference …
General News
Book Discussion Group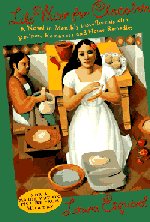 Those who attended the book discussion group last month enjoyed it so much, they have decided to get together to discuss another book. The "book group" will meet on Monday, April 23, at noon in the Ekstrom Library Reference Conference room. The book being discussed is Laura Esquivel's, Like Water for Chocolate. The Louisville Free Public Library will supply copies of the book to those who need one. Please call Carol McNeely at 852-8757 to request a book.
Stats Wrasslin'
"Lunchtime Wrasslin'" is to begin next week. This great idea is an attempt to increase the door count. A wrestling ring has been set up in Ekstrom Library's auditorium. Every Friday from 11:00 a.m. to 1:00 p.m., students, staff and faculty can bring a bag lunch and cheer on their favorite wrestler. Admission will be five dollars. Proceeds are to go to the New Wing Fund. Mark April 1 on your calendars. This will be "Librarian Wrasslin' Day." We are looking for faculty and staff volunteers to enter the ring and strut their stuff!
New Wing Update
A source close to the New Wing Planning Committee has leaked information regarding a new "Smoking Plaza" to be included in the new wing. The Smoking Plaza is to be a spacious, comfortable rest spot for the smokers among us. Built to keep the smokers warm in the winter and cool in the summer, the lounge will boast plush recliners, a large screen TV, an arcade and a deli. The view will be lovely as well, for a full wall of floor-to-ceiling windows is to be installed. The non-smoking lounge will remain in its current location, the basement. Plans to replace the old refrigerator are in the works.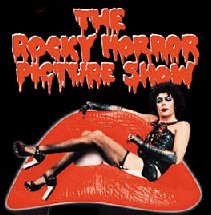 Don't Dream It, Be It
Monthly midnight showings of The Rocky Horror Picture Show in the Ekstrom Auditorium are a resounding success! Sales of rice, water pistols, toast and umbrellas have provided $5000 thus far to library coffers.
More Library Improvements
Sleeping berths to be installed in Ekstrom Library by Fall, 2001. It was decided that the library could do better to fill the sleeping needs of our students at UofL. The only sleeping arrangements that are in place currently are benches and chairs (which are usually placed in brightly lit, high-traffic areas). Students are seen slumped over books at tables, or curled up on benches with a coat over their faces to shield them from the light. It has been decided that our students deserve better than this, and the library will provide a sleeping area on the 4th floor.
Art Library
From Around the World
We received an email query recently from a German doctoral student in Japan inquiring about Juro Kubicek, a Hungarian artist who lived in Berlin and was a visiting professor of painting at UofL from 1947 to 1949. Kubicek was the first German professor picked to visit America under a cultural exchange program of the War and State Departments. He was brought here by university president John W. Taylor who met Kubicek when he (Taylor) was head of the Education Branch of the American Military Government in Berlin. Our inquirer wanted information on Kubicek's experience in Louisville and the Kubicek painting owned by the Art Department. We were happy to oblige.
Ekstrom Library
Content Access
One chilly January afternoon, the ghost of Thomas Jefferson (yes, THE Thomas Jefferson, founding father of our country) appeared to Content Access' John Burton during a smoking break, and asked to donate a large collection of books to Ekstrom Library. T.J.'s ghost proceeded to tell John that he doesn't approve of the Library of Congress anymore, and wanted the rest of his book collection organized the right way with the Dewey decimal system. John said, "Thank you, Mr. President for your book collection!" choosing not to tell the spectral apparition that we don't use Dewey classification anymore. This donation adds about 35,000 volumes to our collection. (This book donation came from T.J.'s secret book collection, collected while he was in France in 1780's. Apparently he felt it was time for the books to have a new home). The only problem is that John doesn't know where to send the thank you letter. "He didn't leave us any address," said John. " I also hope that the ghost of Thomas Jefferson doesn't think of suing us for using LC classification on his books. We sure don't want to see any ghosts of attorneys floating down here. It's stressful enough around here.".
Office of Collectin Management
Congratulations to Dave Meyer and his wife Marilyn on the celebration of their 25th wedding anniversary.
Welcome to our new student assistant, Ben Pinnick. He is a sophomore in the School of Education, and he wants to be a high school teacher when he graduates.
Office of the University Librarian
Winners!
Pat Waters, Kathy Moore and Erea Marshall were winners of a gift from Xerox. They consistently had copier meter readings in on or before the report date. Out of all the copier monitors on campus, they were among the twelve to do it regularly!!! Once again the library employees are among the elite.
Promotion
Rebecca Rumbley has been promoted to Library Assistant, Grade 211, in Ekstrom Circulation effective March 9, 2001.
Resignations
Rachel Augello announced her resignation as term Instructor in Content Access effective March 16, 2001.
Jerry Beasley announced his resignation as Technology Specialist II in the Office of Libraries Technology effective March 16, 2001.
Gary Freiburger has announced his resignation as Director of Kornhauser Library effective May 31, 2001. He has accepted the position of Director of the Health Sciences Library at the University of Arizona.
Special Collections
Bible Donated
The Louisville Star Trek Fan Club has donated the Klingon Bible to Special Collections. As you may know, the Bible has recently been translated into Klingon, a Herculean task. This generous gift coincides with the Gutenberg Bible display, which was held at the Louisville Free Public Library.
Kersey Library
Spring Bread
Several of our students took time off for Spring Break this year. Some went to visit family such as Rayudu Addagarla, who went to Iowa to visit an uncle. Siva Chekka went to North Carolina to visit a cousin. Bryson Lewis went home to Virginia Beach. Adam Lawrence went to Fulton, Kentucky, with his girlfriend to visit some of her family.
Then there were other students that went "for the fun." Before Spring Break was over Selvi Sivagurunathan had a chance to go to Chicago with some friends and had a great time visiting sights! Heiman Ng and friends went to New Orleans and really had a good time. And Terra Rogers went to Fort Lauderdale with friends and had lots of fun in the sun! For those student assistants, who stayed behind to work in the library for us, we are grateful. Thank you, Selvi Sivagurunathan, who was with us the first part of the break week and Wasin Robbanjerd, Ploy Markming, Adam Lawrence, Tan Karunanont, and Vu Dinh.
Vacation
Jan Kulkarni visited his son and family in Atlanta, Georgia. He also went to Charlotte, North Carolina to visit his son's in-laws. And from there he visited one of his friends who lives in Greer, South Carolina. Lots of enjoyable visits, good weather and picture taking accompanied Jan and his wife on their visits.
April Birthdays
Student assistants Heiman Ng and Vu Dinh celebrate their birthday this month. Kersey Library extends a "Happy Birthday" to everyone celebrating this month.
Kornhauser Library
Kornhauser Staff Risk it All
Thanks to the bravery of Felix Garza, Head of Public Access Services at the Kornhauser Library, a mystery has been solved. Staff members were concerned Tuesday morning when they heard a ticking sound coming from a locker on the library's ground floor. Using a master key, Mr. Garza carefully opened the door to the ticking locker. Without concern for his own safety he peered inside the locker to find that a Coke™ bottle had fallen onto a tape recorder, causing it to play the cassette tape inside. The tape had reached the end and was continuing to run. This was the clicking culprit. Relieved staff members immediately returned to work, grateful for the happy conclusion to this upsetting affair. Post-traumatic stress counselors will be available to any needy staff.
Also wearing hero's laurels is Mary K Becker, who discovered a small, vibrating package in the daily mail delivery. In a feat of derring-do, and at great risk to her own safety, Ms. Becker deftly divulged the contents to discover a … tripped pager. The batteries were included!
Much gratitude is owed to these everyday heroes who were willing to make the ultimate sacrifice for Kornhauser Library.
Law Library
On Monday, April 9, the ACLU@UofL, in cooperation with the Diversity Committee of the Brandeis School of Law, will present "Separation of Church and State: A Civil Liberties Forum" at noon in the Cox Lounge (second floor, law school). State Representative Kathy Stein and ACLU of Kentucky General Counsel David Friedman will discuss the importance of the separation of church and state to Kentucky law. The event is free and open to the public. For more information, call Robin Harris at 852-6083 or email robin.harris@louisville.edu.
Music Library
Team Work
Thanks to Music Library's fine team of student workers, work has progressed remarkably well, even during Spring Break. Before departing to participate in the University Collegiate Chorale's performance at the American Choral Directors Association meeting in San Antonio, Rachel Blanton and Kyle Lueken helped in Circulation and David Ballena in Tech Services. While enjoying the break from classes, Ginny Coakley and Chris Hatfield found time to work in Tech Services. Chris did double duty as he joined Dana Rieber and Carlos Cuenca at the Circulation Desk. Because of such good assistance, Tech Services did not miss a beat, cataloging and processing new items. Likewise, books were shifted on the third floor and the Current Periodicals display was even updated.
UARC
On March 11 Kathie Johnson gave a talk for the Beargrass-St.Matthews Historical Society on "Women in Louisville in the 20th Century." This was a part of a series sponsored by the society on the history of Louisville from 1900-2000. On March 22 she also gave a talk at the Middletown Branch of the Louisville Free Public Library on American Nurses in World War I.
Mary Margaret Bell is glad to report that the St. Patrick's Day parade was dry this year, although rather cold. The annual parade, for which Mary Margaret works as a marshall, began at St. Brigid Church on Baxter and continued down to Molly Malone's on Saturday, March 17. Despite having only two streets on which to line up approximately 50 antique cars, floats, several marching bands and Irish family groups and many Shriner vehicles, somehow the luck of the Irish prevailed and the parade went off smoothly at its appointed time of 3:00 p.m.